How Apple and Tech Companies Are Leading the Way on Human Rights and Capacity
October 1, 2015 | International and Global, Technology Disruption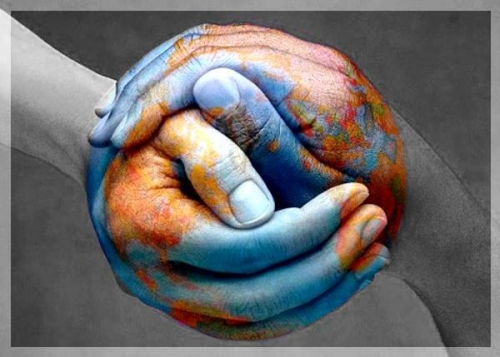 My forthcoming book, Unleashing Capacity: The Hidden Human Resources (Charles Pinot, 2015,) speaks to the strategies HR talent can use to rise to higher prominence and leadership within the organizations they support. There are quite a few tools in the book, many borrowed from the CEO and C-suite successes we all know and love. But there is one tool I would like to add now, one that doesn't get discussed very often: mindfulness.
There are plenty of ways to grow in business acumen and sophistication, and in my book I explain that if you act like the owner of a business, your division will start to perform like one. But with that comes the increasing issues we all know plague business owners daily: the onslaught of email, social media outreach, demands for attention, and pinging notifications that keep reminding us that, despite what we've already done, so much more awaits us. The to-do list is never done, and it can lead to a desperate type of despair if you're not too careful.
Or, you could practice mindfulness.
Mindfulness, as described by Bill George in his new blog post on Huffington Post, is the very Zen practice of self-observation without judgment and with a particular eye on one's thoughts and inner voices. It is a tool to remain fully present and in the moment so you can make thoughtful decisions despite the drama around you.
It is, for all intents and purposes, a way to drown out all the noise and get things done.
As someone who struggles as well all do with rapid-fire decision making amidst the din of technology and demands for my attention every moment of the day, this blog post was a great wake-up call. It was a gentle reminder that not all that noise is important, and that the task at hand must be completed with sound judgment or the to-do list just gets longer and longer. Distractions just delay productivity, and the further you spread your attention among the growing items on said list, the longer it will take to get anything done. That is, if anything gets done correctly in the first place.
As HR leaders, we have a million demands for our time and resources, and all of that noise can become both intimidating and annoying. Practicing mindfulness, the ability to know that there is noise around you but remaining in the moment to focus on the task at hand, is another tool to help all of us think like the CEOs of HR that we are, and remain cool and deliberately focused to give 100% to the need immediately in front of us.
Unless the situation is dire, we must remain mindful, undeterred from what we're doing. Our companies, and our careers, depend upon it.
Rita Trehan is the Founder and Principal of Rita Trehan, LLC, a change management and leadership advisory firm focused on corporate leadership, emerging technology, and cutting-edge organizational design. As a seasoned top executive that has successfully transformed organizations at the Fortune 200 and beyond, she has extensive experience working with CEOs and top corporate management on process and organizational improvement for maximum profitability. A soon-to-be published author, Rita regularly speaks at industry conferences around the world. You can contact Rita on twitter at @rita_trehan and connect with her via LinkedIn. Rita's blog can be found at www.ritatrehan.com.
back to blog >